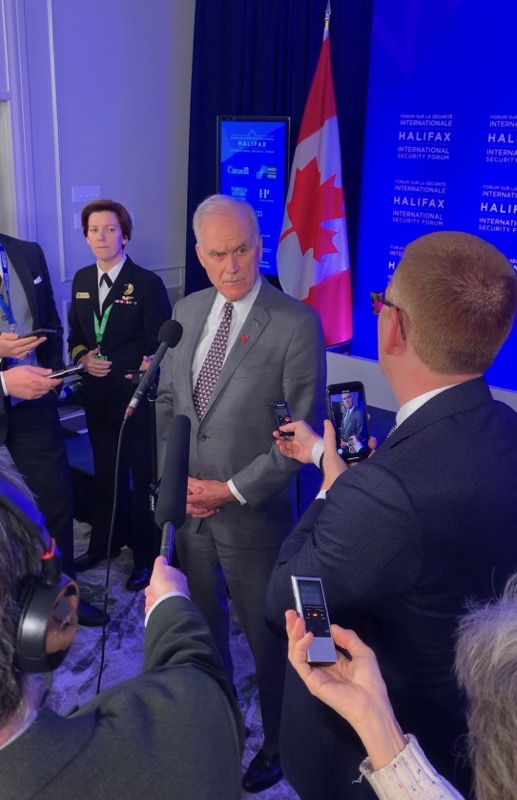 I have to hand it to the organizers of the Halifax International Security Forum. They have an impeccable sense of managing timing and speakers in such a way that a controversy almost always pops during their annual conference of lobsters and defense chat.
This year, US Navy Secretary Richard V. Spencer. [please don't make the mistake MSNBC and Joy Reid made and think that this is white supremacist Richard Spencer. Joy Reid has publicly apologized for the mistake] was fired for trying to defend a process of military justice and still respect the authorities of President Trump and the chain of command. Here is my contribution to chronicling that weekend in a piece titled When the Military Should Tell the President No.
Richard Spencer is, from my measure, the kind of public servant that we should lament losing over the controversy of former Navy SEAL Chief Petty Officer Eddie Gallagher. Gallagher was fighting not to lose his right to wear a SEALs trident after having been found guilty of posing in a picture along with the corpse of teenage ISIS detainee.
I had a long talk with Secretary Spencer about the code of honor and the reverential respect military families and those close to them have for the heroism and sacrifices made by their family members in the military services. This is real stuff. Stories of military service and sacrifice, of moments where a service member made a difference, are passed down through generations. This lore, and this kind of patriotism, isn't based on the kind of war crimes that Chief Petty Officer Edward Gallagher allegedly took part in. I should note that while few dispute the facts of Gallagher's deeds, he was found not guilty of all charges except the photo with a corpse.
Over the Halifax weekend, I heard from Secretary Spencer a number of times and saw a former Marine, now heading the Navy, doing his best in communicating publicly his respect for the chain of command, while also allowing the military services to process justice in the way that time and tradition, and military law dictated. Spencer said that he was not able to read a Trump tweet as an official order. He later called me and said that he had gotten that wrong.
My article on this follows here. My bottom line is that we need more, not fewer, Richard Spencers serving this country.
— Steve Clemons
Continue reading:

Donald Tariff Trump?
Germany—from Invincibility to Vulnerability