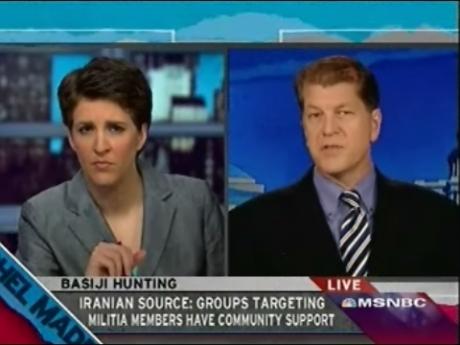 Tonight, some time between 9 and 10 pm EST (and then again between 11 pm and midnight) during the Rachel Maddow Show — not sure of time just yet — I'll be chatting with Rachel about America's foreign policy plate.
We may be on McChrystal, Petraeus & Afghanistan. Alternatively, Rachel may ask me to talk her down on Jim DeMint's coup-hugging in Honduras.
Or, we might be talking about green shoots that haven't been seen for decades in the Iran-US relationship.
Not sure yet, but the show is always interesting. Keith's too.
— Steve Clemons
Continue reading:

Jim DeMint's On-Off-On Trip to Honduras
Jim DeMint's Coup?