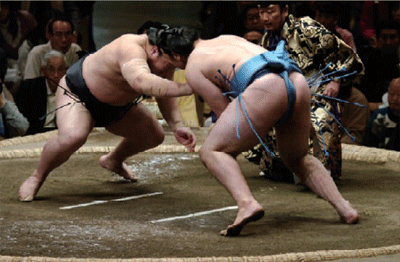 Tonight, State Department Acting Spokesman Robert Wood issued a statement that Dennis Ross was now officially "Special Advisor for The Gulf and Southwest Asia."
This is amazing news given early world and rumor from quite solid sources that Ambassador Ross, a very distinguished diplomat who promotes a hawkish posture on Iran, was going to be not only the President's special envoy to Iran but also basically a super envoy ranking above others for the entire Middle East region.
Without going into deep detail, this came "undone".
Zbigniew Brzezinski and I have both been suggesting that Ross, who served as Bill Clinton's deal maker in a number of rounds of Middle East peace efforts, not be made envoy on Iran as it would provide too much fodder for the populist campaign of President Ahmadinejad who is up for election in June and be seen by Iran as a sign that Obama was not serious about a strategic leap out of the current US-Iran relations mess into a different arrangement.
Brzezinski and I both suggested that Ross would make an excellent envoy to Israel. But being "special advisor" to Hillary on Iran and the region is nearly as good and should not be read by Iran as a provocative mood.
This is a measured and balanced way to keep Dennis Ross in the equation without doing much harm. In fact, Dennis is very smart and can help. He knows every nook and cranny of the Middle East Peace Business. I just wish he worked harder to put that business out of business instead of helping it to continues as a thriving franchise.
AIPAC will not be overjoyed with the seeming demotion of Dennis Ross' position — but they also like the fact that he did get an appointment inside the tent.
I consider this pretty much a fair trade for the rumored and likely appointment of former US Ambassador to Saudi Arabia Chas Freeman as Chairman of the National Intelligence Council.
Freeman, who has an incredibly diverse record of national service ranging from Latin America to Russia to China to the Middle East approaches most national security issues as an unsentimental realist — without ideology and bias — which threatens some who want to make sure that the "basic tilt" of an Israel-leaning preference are part of the decision making DNA of American national security officials.
Freeman, like former Senator Chuck Hagel, doesn't believe in false choices — which will be unnerving for some in the AIPAC crowd. M.J. Rosenberg has more on AIPAC's heartburn.
All in all, the appointment of both Ross and Freeman — intellectual rivals for sure — assures that the decision-making process on Iran will be broad and include a full scope of views.
This is good for the country and President Obama.
Below follows the statement by Robert Wood about Dennis Ross' appointment:
STATEMENT BY ROBERT A. WOOD, ACTING SPOKESMAN
Appointment of Dennis Ross as Special Advisor for The Gulf and Southwest Asia
The Secretary is pleased to announce the appointment of Dennis B. Ross to the position of Special Advisor to the Secretary of State for The Gulf and Southwest Asia. This is a region in which America is fighting two wars and facing challenges of ongoing conflict, terror, proliferation, access to energy, economic development and strengthening democracy and the rule of law. In this area, we must strive to build support for U.S. goals and policies. To be successful, we will need to be able to integrate our policy development and implementation across a broad range of offices and senior officials in the State Department, and, in his role as Special Advisor to the Secretary, Ambassador Ross will be asked to play that role.
Specifically, as Special Advisor, he will provide to the Secretary and senior State Department officials strategic advice and perspective on the region; offer assessments and also act to ensure effective policy integration throughout the region; coordinate with senior officials in the development and formulation of new policy approaches; and participate, at the request of the Secretary, in inter-agency activities related to the region.
Ambassador Ross brings a wealth of experience not just to issues within the region but also to larger political-military challenges that flow from the area and have an impact outside of the Gulf and Southwest Asia, and the Secretary looks forward to drawing on that experience and diplomatic perspective.
— Steve Clemons