(photo: Matthew Waxman, Walter Pincus, Dana Priest, and Christian Brose; photo credit: Steve Clemons)
My good friend and occasional intellectual jousting mate, Christian Brose, is leaving Foreign Policy magazine and becoming Senator John McCain's senior foreign policy adviser. This is terrible news for Foreign Policy as Brose was a walking hybrid of progressive realism and liberal interventionism.
Christian Brose is a brilliant idea-smith who also happens to be great with words. As the Washington Post once noted, as the youngest member of Condoleezza Rice's speech writing team, he found her voice better than others — and that voice involved foreign policy components of realism and idealism. One of the great attributes of Brose is his ability to really hear all sides of an issue and to wrestle with them on their merits. He has always been open to my own thinking and policy prognostications both when at the Department of State and at Foreign Policy — even when I was not in territory that was mainstream and comfortable.
McCain made an excellent choice in Brose, and as folks who follow me on Twitter know — I have been impressed with Senator McCain's track back to common sense/straight talk politicking recently.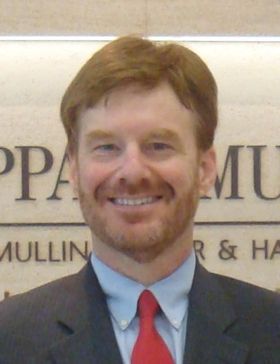 And on another front, Barack Obama has chosen another great friend from my past, David Huebner, who was both a neighbor and colleague of mine in Asia matters in Southern California in the late 1980s/early 1990s.
Huebner will be Barack Obama's first gay Ambassadorial appointment (hopefully there will be more). David Huebner who has been active for decades in the Asia Pacific arena will become the next US Ambassador to New Zealand.
Huebner has also been an active human rights and anti-discrimination advocate for years. I remember when he went on to the board of Gay and Lesbian Alliance Against Defamation (GLAAD) and motivated many, including me, to become more publicly engaged in gay and lesbian policy issues. Huebner and a few other of my friends did this when it was not yet "safe" for some in conservative professional circles to do so. His leadership really changed my course.
I appeared in the movie Outrage, produced and directed by the Academy Award-nominated Kirby Dick, which appeared the other night on HBO and which is available through Netflix and the like.
I would not have "come out" without friends like David Huebner who were a key part of my support group when I was running one of the more established non-profit organizations in Southern California.
This news leaked out through the intrepid reporting of Kerry Eleveld, White House correspondent for The Advocate, and this news from the administration just days before President Obama speaks to the annual gala dinner of the Human Rights Campaign.
— Steve Clemons