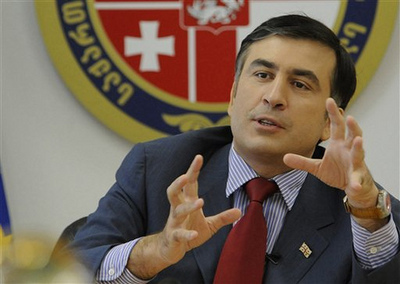 In the aftermath of Vice President Biden's visit to Georgia last month, Alexander Melikishvili over at the Jamestown Foundation's Eurasia blog provides an informative review of the Obama administration's unfolding Georgia policy.
Citing a variety of recent congressional testimonies, Melikishvili makes a persuasive case that the Obama team intends to exercise more caution than the Bush administration in terms of the kinds of military assistance that it is prepared to provide to the Saakashvili regime.
Deputy Assistant Secretary of Defense for Russia Celeste A. Wallander's stated this bluntly in her recent congressional testimony:
But Georgia is not ready for the kind of weapons acquisitions that the President [Saakashvili] floated. In the future, that's not off the table, but certainly the United States is not in the position of believing that Georgia is ready for that kind of defense acquisition.
While I find his conclusion to be a bit alarmist, Melikishvili provides a bevy of useful quotes and links. You can read the entire post, called "Parameters of U.S. Military Assistance to Georgia Emerge from Congressional Hearings," here.
Tempering our support for Georgia is sound policy and appears to be the lowest hanging fruit as the Obama administration aims to reset relations with Russia – but our Georgia policy needs to be part of a broader conversation with both the Russians and the Chinese about our ambitions in the post-Soviet space.
— Ben Katcher