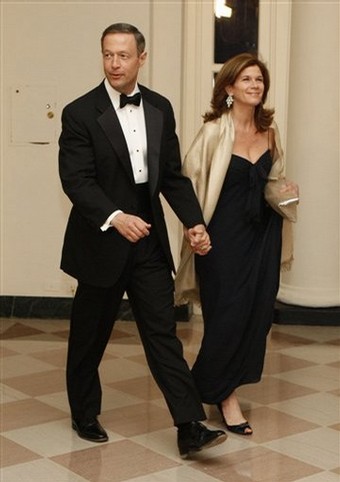 Maryland Governor Martin O'Malley is a favorite of mine among the nation's governors.
He is serious about policy and curious about both domestic and international matters. I have had an opportunity to participate in one "policy salon" that he hosted at the Governor's Mansion in Annapolis and was impressed with O'Malley's grasp of detail about climate policy issues. On another occasion, O'Malley took a meeting with my then colleague and friend Nir Rosen to learn more about what was happening at dirt level in Iraq.
Governor O'Malley used to be an advance man during the presidential campaign of former Senator Gary Hart — and remains close to Hart. He's also pals with Greta van Susteren, who ought to have her Democratic governor friend on her show Fox's On the Record to ask O'Malley why he won't stop by a community-valued mental health center scheduled for closure but will be stopping by a ritzy fundraiser at a colonial era town-centerpiece mansion in colonial era Chestertown, Maryland — Widehall.
That's just a bad visual — and may be a bad choice for the Governor.
I'm in Chestertown, Maryland today — sitting at Play It Again Sam coffee shop in the center of town — and there are signs everywhere in the windows of business establishments about this mental health center. People are talking about it. I've just asked seven different folks — independent of one another — if they have any views on the closure of the Upper Shore Community Mental Health Center, and everyone — Republican and Democrat — opposes its closure. But beyond that, folks are blaming O'Malley personally.
The front page of the Kent County News, above the fold, has run a line: "Governor has not yet responded to invitation to tour the facility but will be in Kent for fundraiser." (Kent refers to Kent County).
Frankly, I don't know whether the health center should remain open or close. I have no idea how its patient load and impact compare with other institutions and don't know how the State of Maryland might address the community's health needs through other institutions.
But I can say that the political temperature here is pretty hot. Republicans and Democrats don't often agree on much in Chestertown and when they do, that's not good for incumbents — though Frank Kratovil, the Member in the House, may become the casualty ultimately despite the anger brewing here at the Governor.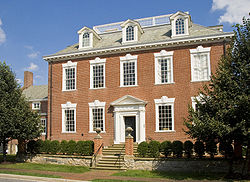 Martin O'Malley may need to support his State's decision to close the mental health facility no matter the local uproar.
But he should seriously consider visiting the facility and demonstrating that he is aware of the hard choices that government has to make in this time and that these choices needed to be weighed against other important community equities.
Even if he has to go to the mental health center in a tux, he should stop in and show that he's interested and informed no matter the eventual fate of the institution.
Then he can hit the ritzy fundraiser at the Widehall Mansion in Chestertown.
— Steve Clemons
Update: Craig O'Donnell of the Kent County News reports that Governor O'Malley will stop in at the Upper Shore Community Mental Health Center on Saturday when he is in Chestertown, Maryland attending the $1,000/ticket fundraiser at real estate developer Roy Kirby's Widehall mansion.
This is the right move by the Governor.
— Steve Clemons