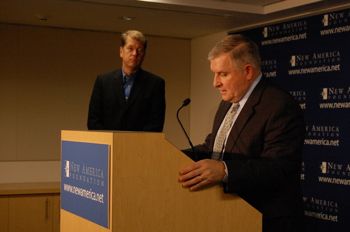 Editor's Note: Recently, retired 4-star General Anthony Zinni critiqued what he perceives to be an inability of the Department of State and US AID to change their operational dynamics to confront the realities of state-building in conflict areas and to embrace 'smart power' in substance rather than rhetoric. There is both a short clip of a conversation I had with General Zinni — as well as a longer video clip of the event he did at the New America Foundation.
The Department of State has officially responded here to General Zinni which The Washington Note is pleased to present. — Steve Clemons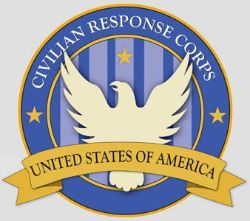 Responding to General Anthony Zinni: Civilian Approach to National Security Problem Solving
This is a guest "note" approved by the Department of State and offered by Jeffrey Stacey, a Franklin Fellow in the Department of State's Office of the Coordinator for Reconstruction & Stabilization. He is a professor at Tulane University, where he teaches Political Science and International Relations. Dr. Stacey previously worked for the British government and the European Union, before returning to the U.S. to obtain his PhD from Columbia University.
I am a relative newcomer to the State Department. I have previous government experience but have logged a similar number of years more recently as an academic. Upon arriving at State at the beginning of this administration, this experience allowed me to plunge right in.
And in a world of 40+ failed states, there has been no shortage of work to be done. While I am technically still an outsider, having observed the newest office at State close up, sweated out long hours, and represented the U.S. government abroad, for the rest of this post I will use "we" instead of "I".
In his September 1, 2009 speech at the New America Foundation, General Anthony Zinni spoke about his proposal for a new partnership effort between the Defense and other departments like State, and recognized that post-conflict work around the world will remain necessary for the U.S. and its allies.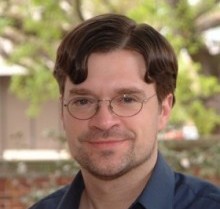 In order to achieve stability once the fighting phase is concluded, rapid progress on the political, social, and economic fronts is required. In fact, this smart power concept is already being avidly pursued in a full-fledged interagency effort across the U.S. government, albeit under a slightly different guise.
Whereas General Zinni calls for creating a new military command with DOD playing the lead, something similar to the 1947-style sea change he advocates is already taking place–only with State and USAID in partnership with DOD, as along with the Departments of Homeland Security, Treasury, Justice, Commerce, Agriculture, and Health and Human Services.
Several years ago Congress created a new office in the State Department–the Coordinator for Reconstruction and Stabilization (S/CRS)–and tasked it with spearheading a massive collaborative effort not only with DOD, but also including the major domestic policymaking agencies. Thus, a so-called "whole of government" approach to post-conflict stabilization efforts was born. And with eight major agencies involved, it is an impressive thing to behold. At the working level of the U.S. government, this form of U.S. foreign policymaking is doing just that: working.
Here is where recent developments are moving fast and might not be visible to those outside of the U.S. Government. Far beyond merely "throwing money and people at a problem" from "a little office in the State Department," as General Zinni put it, this whole of government effort is taking root.
In Washington, it's essential to have three things in order to be effective: mandate, money, and people. S/CRS has been established in law by Congress, given a substantial stand-alone budget, and has developed a highly professional cadre of personnel. The sizable staff consists of a central headquarters office focused on planning and preparation of civilian capabilities and networks of officials from our interagency partners who work with S/CRS regularly, including DOD.
And most importantly, S/CRS and its partners are building the Civilian Response Corps, which has already been funded to include 250 new hires. The Corps is designed as a civilian expeditionary force primarily for deploying to conflict zones, to accomplish tasks more suited to civilian experts than to our armed forces.
Civilian Response Corps hiring and training is well underway. 120 civilian experts will be onboard and trained to deploy abroad by this spring, and the full complement of 250 is expected in 2011. The sum of the three components–Active, Standby, and Reserve–will eventually swell to over 4000 personnel (once congress funds the Reserve component). Our DOD colleagues have greatly encouraged our efforts in S/CRS and have gone so far as to provide operational funds for S/CRS and our interagency partners.
General Zinni calls for a capability that involves a serious planning capability, comprehensive training, specific plans of engagement, regular assessment, and yearly practice (aka exercising), and claims that only the military can carry this off.
In fact, S/CRS and its partners have introduced precisely these elements, to such a degree that a major change in organizational culture–the very kind General Zinni advocates–is now evident. Beyond any reasonable doubt, we are beyond "saluting problems with band-aids." The idea of a novel capability for tackling the problems presented by the world's failed states is already coming to fruition.
For example, this past spring S/CRS and U.S. Government agency partners ran an exercise on planning with and deploying the Civilian Response Corps alongside the military, specifically our European combatant command. A phalanx of EUCOM planners at the level of Colonel were sent to plan this exercise with S/CRS. At the conclusion of this process, our military counterparts could not have been more impressed; moreover, one of the consultants commented that he had never seen anything like it in his twenty-five years in the private sector. The exercise itself was a success, with the troublesome parts functioning as teachable moments. We are planning future exercises of a similar sort for next year.
Nevertheless, while the demand for the Civilian Response Corps is unmistakably clear, one significant question remains: Will the Corps be deployed as designed? The challenge here is to overcome a considerable knowledge gap about the Corps and how it relates to the broader system within which it is intended to operate.
Consider this: Every time the U.S. makes a major commitment to a country in peril we end up reinventing the wheel at great cost to both policymakers and the American taxpayers.
The first thing we do is name a high profile official Special Envoy or Representative. Whether it's Thomas Pickering on Colombia, Robert Gelbard on Kosovo, or James Dobbins on any of a number of hot potatoes handed to him, once this official is named there is no set process by which s/he gathers a team together, no set of tried and true procedures to follow, no staff already allocated to work on the country in question.
Instead, this official starts grabbing staff from all over the place and is essentially forced to wing it, setting off turf wars, interrupting policy streams, and busting budgets all across various bureaus and agencies.
S/CRS and its partners have designed a new system for handling crisis countries to use those lessons learned. In effect, the system within which the Civilian Response Corps operates is as simple as it is important. When country X asks for our assistance, under this system two things happen: 1) A team gets set up in Washington, headed by an official picked by cabinet level officials, and 2) a second team heads out to the U.S. embassy in country X, to assist the ambassador in place. Team 1 is the staff for the key decision making group for the crisis, coordinating closely with Team 2 in country. A third much smaller coordination team will head to the HQ of the military's combatant command in the region.
The difference here is the staff come largely from S/CRS and interagency partners who are trained and ready for precisely this scenario, who operate according to a set of procedures that allow for efficiency and effectiveness, and who know how to both plan and operate once deployed. Team 2 does a conflict assessment and, with the embassy staff, the local government, and any international partners also operating in country, devises a strategic plan.
Then, for implementation purposes, additional smaller teams arrive in country loaded with civ-mil expertise for stabilizing pre- or post-conflict situations. These small teams in effect are advanced Provincial Reconstruction Teams (PRTs), much more civilian than military, and better prepared to transform conflict than the PRTs of today. This system is ready for use in the next major crisis.
So, why reinvent the wheel at such great cost? S/CRS and its partners have already handled numerous small-scale deployments around the world in 25 hot spots, with a team of 20 currently in Afghanistan, and others in and out of places like Pakistan and the Democratic Republic of Congo.
They have already conducted serious planning efforts in Sudan, Haiti, Afghanistan, Bangladesh, and Kosovo. The training we put our personnel through is rigorous, with heavy emphasis on planning, deploying, and operating in unsecure environments. We can operate with the military or without it, as the aim is to deploy in whatever capacity is suited to the conflict at hand. We have also begun working with allied governments who have built similar capacities; in addition we are actively working with NATO, the EU, and the UN.
The wholesale change in government culture General Zinni has called for is palpable. As our DOD colleagues have noted, with trained civilians ready to do the post-conflict stabilization, the U.S. military can remain focused on doing what it does better than anyone: fighting and winning wars. Together, these hard and soft tools make up the key elements of America's new smart power toolbox. There are some conflicts abroad our leadership may choose not to become involved in, but where the U.S. seeks to protect its interests and aid friends in need, S/CRS and its interagency partners are up to the task.
— Jeffrey Stacey
Continue reading:

Martin O'Malley's Choice?
Anti-Obama Racism in Israel?