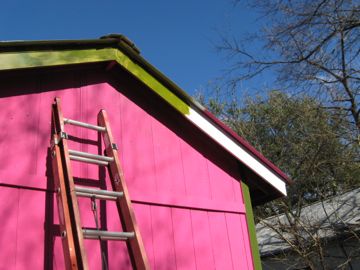 In part, it means something I blogged yesterday was wrong. It happens now and then.
Yesterday, I wrote a piece here at TWN that tried to share with readers how I got some insights into the Joe Biden VP selection story a bit earlier than the mainstream. I also shared a bit how friends of mine and I worked on learning that Mitt Romney had been told by McCain that he would not be the nominee.
In the Biden case, I preferred his selection over Senator Evan Bayh, Kansas Governor Kathleen Sebelius, and Virginia Governor Tim Kaine. I could have lived with the other options, but Biden I thought would fill a significant gap in the Obama portfolio.
But the jobs I tend to care about most on a President's team are not ones that the public votes for. In a few of the cases, the U.S. Senate offers "advise and consent" to the President by considering nominations and voting on confirmations. But this role is limited — which is fine with me for the most part.
But in positions like National Security Advisor, or NSC Middle East Advisor, or National Economic Advisor to the President, among other positions that lie directly in the Executive Office of the President, the President has a free hand. Civil society, including bloggers, social and political commentators, or even well connected gossips, can sometimes shape the environment in which the president chooses his or her personal team. They can offer a tilt. I try and do that now and then — sometimes not well — because I care very much that the U.S. have the best team possible advising a President on how to restore America's national security position to a healthy, sensible, credible, interest-advancing posture.
The National Security Advisor job is one of the key ones I think about in an Obama or McCain administration. At this point — still months from the election — I think that four of the frontrunners for that are UT Austin Dean James Steinberg, Brookings Senior Fellow and Obama campaign Senior Foreign Policy Adviser Susan Rice, attorney and Obama campaign senior national security advisor Gregory Craig, and former Washington Institute on Near East Policy staff member and Clinton Middle East envoy Dennis Ross.
Of the four, if these four remain the options as the election develops, I prefer Steinberg, Rice, and Gregory Craig more than Dennis Ross. Ross has many talents, but I fear that his own approach to the Middle East mess we have today would look a lot like Condoleezza Rice's approach — a lot of effort but zero results, a failure to see power and realities in the region as they are rather than how we'd prefer them to be.
I have seen Susan Rice and Gregory Craig speak recently — both in programs of the New America Foundation — and they were outstanding. Rice is serious, informed, and a structured thinker with vision. She has an appreciation for 21st century threats of climate change refugees, transnational health problems, and failing state and governance realities in Africa that stands out above most. Former State Department Policy Planning Staff Director Gregory Craig gave a talk recently which I'll share once I get the transcript that I thought was absolutely brilliant and helped clarify Barack Obama's foreign policy approach much more clearly than I have heard in some time.
But I'm also a big fan of James Steinberg. Yesterday, I wrote that some house repairs, painting, and tree removal that Steinberg was doing in Austin might just signal his decision to get more active with the campaign and to prepare for much hard work that will be required of an Obama national security team immediately after a November election.
Steinberg recently went with Barack Obama on the Middle East portion of his recent international trip.
The kind of house stuff I wrote about was pretty esoteric as one TWN reader called it — but it gave me an on-ramp to remark again on my own preference that Steinberg — who was the first senior level member of the Democratic Party's "strategic class" to call for withdrawing from Iraq — be among the highest levels of those considered by Senator and perhaps President Obama as National Security Advisor or in some other very senior position.
But some of the details that came to me about Steinberg's house work from his friends were inaccurate.
Yesterday, I wrote:
James B. Steinberg — former Deputy National Security Adviser to President Clinton, former Brookings Institution Foreign Policy Division Czar, and UT Austin LBJ School Dean — is now removing a bunch of old oak trees that were destroyed in a storm a few years ago and is painting his house.
Neighbors report that he hasn't done much to his place or yard in the several years he has lived there, and now all of a sudden — his place is getting a major face-lift.
Turns out that while all these things happened, the timing is wrong as well as the type of tree was inaccurate. Other sources familiar with Steinberg's home improvements report to me:
Jim Steinberg's house was painted in February-March. The storm was in May 2008. The only tree removed was the one that had fallen on the roof of the house and smashed the chimney, and there are no oak trees on the property.
Record corrected.
But the bottom line is that people like myself are hungry for excellence again in the foreign policy/national security team advising the holder of the highest office in this land.
I am distressed that I see patterns similar to the dysfunctional divide between pragmatic realists and militant idealists in the George W. Bush administration being replicated in the McCain for President campaign. There are some good folks in McCain land. I hesitate to mention their names in fear that they will go on some kind of purge list that Bill Kristol and Robert Kagan keep in their locked desk drawer.
But around Obama, while I don't prefer all of those who advise him on national security, the overall team thinks in more disciplined terms and in bolder, much needed ways than what I am seeing unfold on the McCain side.
James Steinberg is not a household name and doesn't want to be. For the record, he has made it clear to me he doesn't like it much when I mention him on the blog — but the fact is that the clarity of his thinking stands out and is important to use as a benchmark when discussing the potential practitioners who will shape tomorrow's policies. What I write here about Steinberg will not likely affect one way or another his chances of taking the helm of the National Security Council.
A few have told me that they look at Steinberg as someone who shapes his policy positions to adapt to political currents he is trying to surf. I very much disagree.
Steinberg has the experience, political acumen, and vision to help the nation's national security bureaucracy and its president to move out of the destructive path where inertia and incrementalism are taking the nation. I have heard Steinberg many times in off the record conferences outline the steps America needed to take to jump into a different set of institutional relationships.
Indeed, my own thinking about what America needs to do to develop a new global social contract with other international stakeholders has most been influenced by the private commentary of James Steinberg as well as the writing of G. John Ikenberry as well as a handful of other thinkers. We need Steinberg-types who have been through the post-Cold War currents and know that we need new frameworks for managing America's engagement in interests in the world.
Steinberg and others like him could be the next era's Dean Acheson — and that is why I believe that writing about those Obama chooses to surround himself with (McCain too) is a vital role of bloggers and political and policy analysts. We need to find the shapers of America's and the world's "next" institutions.
Thus, while I was able to sort through esoteric data and see that Obama was going to select Biden and McCain not take on Romney, my assessment about James Steinberg and some others who are around Obama should not be tied to esoteric data about home chores. I care less about the implications of what they are doing to their own homes than what they could to fix up America.
Steinberg, Rice, and Gregory Craig look better to me every day, particularly in contrast to some that John McCain has brought into and expelled from his circle — and I hope that the Obama national security team expands to consider other excellent talents like James Dobbins, R. Nicholas Burns, Wendy Sherman, Antony Blinken, Derek Chollet, Kurt Campbell, Flynt Leverett, Michele Flournoy, Joe Cirincione, Anne-Marie Slaughter, Robert Malley (who Obama should reacquire) and others like them.
There are so many others to mention who are also superb — Denis McDonough, Dan Shapiro, Gayle Smith, Samantha Power. . .but they are already high on the Obama list.
More on them later — but probably won't be giving updates on whether Flynt Leverett has painted his house or not.
More soon.
— Steve Clemons