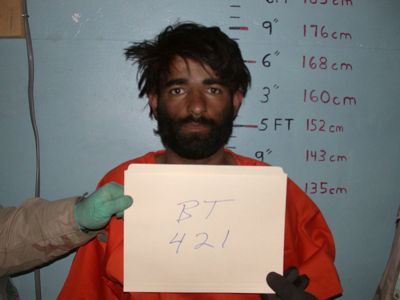 Taxi to the Dark Side is going to run tonight on HBO, 9 pm EST.
If you haven't seen it, the Oscar winning documentary by Alex Gibney is a must see.

Here are a few short clips of interviews I did with some of those featured in the film. The first (above) is with SPC Damien Corsetti about his experiences at Bagram Prison and FBI special agent and interrogator Jack Cloonan.
Others follow:
Steve Clemons interviews Alex Gibney
Steve Clemons interviews former State Department Chief of Staff and long term aide to Colin Powell, Lawrence Wilkerson on military code of conduct
— Steve Clemons
Continue reading:

Bail-Out Becomes Buy-In?
Tina Fey Does Some More Palinizing