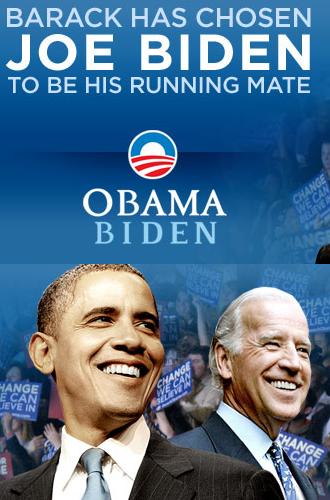 Part of the social contract with both the Obama and McCain media teams is that we respect the embargo times on speeches and material they send our way.
But damn, this is hurting me today. I've just read Obama's speech about Joe Biden, the many adversities he's overcome, his accomplishments, details about his wife Jill and the Biden family.
It's a terrific speech. Ted Sorensen's former right hand aide, Adam Frankel, is a close Obama speechwriter, and I sense his hand in this. But this is also real Obama and real Joe Biden — and it pains me not to be able to share it until he delivers it.
(I just learned that this excellent speech was "all Ben Rhodes" — who is a great writer as well — and who has been a blogger at "Across the Aisle", the blog of Partnership for a Secure America.)
But that will happen soon.
— Steve Clemons
Update: Here is the entire speech, a great speech about Joe Biden that says a great deal not only about Biden but also about Obama.
Continue reading:

Netroots Rally Behind Obama-Biden and Go After Fournier
All Those Houses. . .