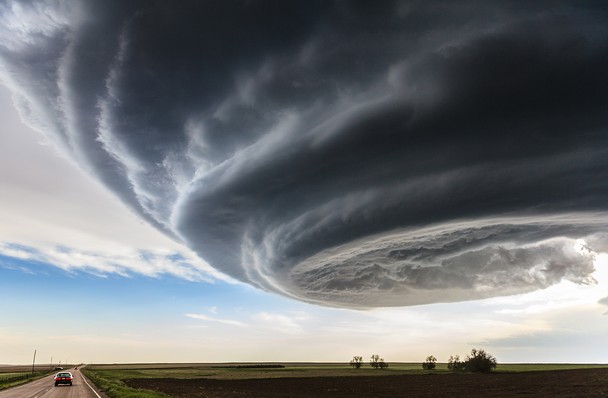 Amazing photography, as usual from National Geographic's Traveler magazine Annual Photo Contest.
Just had to share this prize winner taken by Marko Korošec.  This was his caption:
While on storm chasing expeditions in Tornado Alley in the U.S. I have encountered many photogenic supercell storms. This photograph was taken while we were approaching a storm near Julesburg, Colorado, on May 28, 2013. The storm was tornado warned for more than one hour, but it stayed an LP [low precipitation] storm through all its cycles and never produced a tornado, just occasional brief funnels, large hail, and some rain.
Wonder if he took this on either an Android or iPhone.  Whatever he used, just brilliant.