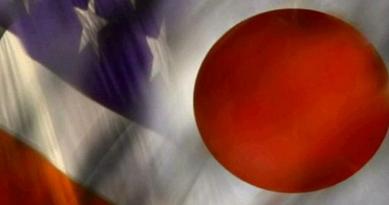 This month, the Japan Society of New York, one of America's leading platforms for Japan-related cultural, political, and economic programming announced that its next president would not be an American citizen — which has always been the case — but would rather be a Japanese citizen, and no ordinary Japanese citizen at that.
Ambassador Motoatsu Sakurai, former President of Mitsubishi Corporation's American operation and also most recently Consul General of New York which carries with the position Ambassadorial status, will assume the duties as CEO of the Japan Society in April of this year.
I know Ambassador Sakurai as an acquaintance and admire his past leadership and service to US-Japan relations — but with all due respect, the Japan Society has made a substantial error in this leadership decision.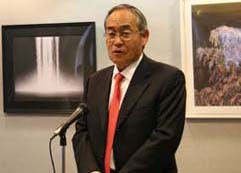 The Japan Society — which hawks itself a little too triumphantly as "North America's single major producer of high-quality content on Japan for an English-speaking audience" — is nonetheless a top tier New York-based organization established in 1907 by Americans to promote contact and greater understanding between Japanese and Americans. The involvement of the Rockefeller clan in the 1950s and over generations since produced an infusion of resources and prime real estate that helped anchor the Japan Society as "one of" America's anchor Japan-related institutions.
I used to run the 1909-founded Japan Society of Southern California (JASSC) from 1987-1993, and while our cash in hand could not rival the Japan society, our scrappy outfit numbered more than 7,000 members and produced approximately 300 programs of cultural, economic, and public affairs import between San Diego, Long Beach, Orange County, Los Angeles, Santa Monica, and the San Fernando Valley. We were not the Rockefeller-endowed institution the Japan Society was — but we were 'then' on the cutting edge of the US-Japan relationship at that time when Southern California was the beachhead for a massive level of inward bound investment into the US from Japan. Regrettably, I believe that is no longer the case on any level, particularly when it comes to public affairs discussions.
The Los Angeles-based Japanese American Cultural and Community Center, I would argue, also rivals the Japan Society in many aspects of original and high quality cultural programming that it brings to America. And the Japan Pavilion at the Los Angeles County Museum of Art that was in part established by generous grants from Joe & Etsuko Price (from my family's home town of Bartlesville, Oklahoma) and Keidanren while then under the directorship of Earl A. "Rusty" Powell III who now directs Washington's National Gallery of Art, is a national leader in organizing world class art exhibitions and certainly does not view the Japan Society "as North America's single major producer of high-quality content on Japan."
Despite the Japan Society's traditional excellence, that self-indulgent line really needs to be removed from its website and branding.
When I ran the JASSC, I was appalled by how irrelevant the organization had then become to US-Japan relations. In 1987, there were great debates in the country about Japanese firms buying premier American golf courses, movie production houses, top tier real estate — eventually even ARCO Plaza in Los Angeles and the Rockefeller Center in New York. Americans were debating the treatment of women and minorities in Japanese firms that were basing their American operations in Southern California frequently and which were exporting with their investment Japanese management practices that too frequently were discriminatory towards non-caucasian, non-males. Rice trade politics were big. Energy activist T. Boone Pickens single-handedly introduced the term "keiretsu" (or networked family of Japanese corporations) into our business and political lexicon in Congressional testimony he gave at that time.
But the Japan America Society I ran was part of none of it — and I decided that if I couldn't get our programs on to the front page of the Los Angeles Times, then we weren't relevant to the relationship and weren't doing our job.
Many Japan Society organizations around the United States acted as culture boutiques and were essentially run by the local consulates general of Japan. These organizations were American, non-profit corporations, but essentially most acted like mini-embassies and as political arms for Japan.
I rejected that course — and while I certainly entertained dinners with Japan's prime ministers and top end business elite, some of the leading US-Japan revisionists first appeared at the Japan America Society of Southern California — including Pat Choate, James Fallows, Chalmers Johnson, Clyde Prestowitz, Murray Sayle, R. Taggart Murphy, Glen Fukushima, and Karel van Wolferen. Michael Crichton, author of the then provocative Rising Sun even did much of his research for that book while a member of JASSC during my tenure. I asked T. Boone to speak. I then invited the head of Toyota to come and offer an alternative view. We didn't run from controversy. I held one of the key forums on California-Japan rice trade that broke the logjam at that time over Japanese imports of California rice.
A Los Angeles-based Consul General at that time who later went to New York and held the same post that Sakurai now holds once called me and said "are you trying to start World War III" after I had organized a consecutive set of meetings on rice trade and then Japanese corporate treatment of women and ethnic minority Americans.
I responded that it was in Japan's interest to have fair and rigorous debate on these issues — and he grudgingly acquiesced over time.
The key was to provide fair, quality, civil debate. My Japanese members, on the whole, loved it — and knew that the more relevant the organization was to the big political debates of the day, the better it was for them and for our relevance to mainstream US-Japan affairs in the country. And with increased Japanese interest came top level American business, academic, and political interest in the organization.
Our level of credibility rose, at that time, with both the elite Japanese and American communities in Southern California — and grew without the censorship and the pulling of punches that so many others in these organizations engaged in so as to "please" Japanese counterparts.
Now, the premier Japan Society of New York has allowed itself to be taken over not just by a leading former Japanese business leader — but also by an incumbent Japanese Ambassador.
Whether intended to or not, this leadership transition appears to be the Japanese government's acquisition of America's top tier Japan organization — and this is quite regrettable and ultimately harmful to US-Japan relations.
Again, I appreciate the service of Ambassador Sakurai and generally like him — but the symbolism of his ascendancy to lead the Japan Society of New York is very destructive to broad US-Japan relations and sends the signals that (1) no Americans care enough to lead the organization any more and thus "Japan Passing" has finally reached a very mature course, and (2) that the kind of robust debate that is needed to revitalize and challenge many anachronistic aspects of US-Japan relations may not happen in fear of offending either the Japanese government or the Japanese business community which each have stakes in Motatsu Sakurai.
I do not know details of the "dissension and upheaval" since October 2006 at the Japan Society that this New York Times article refers to, but the board of directors of the Japan Society have in my view failed in their duty to assure solid American leadership of that organization.
The Japan Society should be a manifestation of American interests in Japan — because of our respect for and our need to connect to things and culture and people Japanese. We ought not to be deferring in our end of the US-Japan relationship to Japanese management of that requirement.
Perhaps no one else would stand up to the plate and Sakurai in a moment of weakness said yes.
But it's wrong and those who believe in strengthening US-Japan relations must begin to work more vigorously to make such organizations as the Japan Society an American priority — and make the institution relevant to the world we are living in today — just as some of us did in the Japan America Society of Southern California 22 years ago.
— Steve Clemons
Continue reading:

Tom Toles and America's Big Picture
Israel: Heaven for Political Comebacks