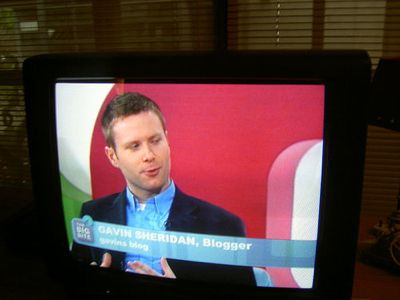 Gavin Sheridan is a great and talented blogger in Ireland. Yesterday, he celebrated his 6th "Blogiversary." He has me beat by two years and some change.
He shared this nice note about a fun evening at my place with blogger Juan Cole:
And then even in Washington in 2005 I met up with Steve Clemons, who's blog continues to grow in leaps and bounds. Steve introduced me to Juan Cole and at the conference Steve organised I got to see George Soros, Wesley Clarke, Francis Fukuyama, Madeleine Albright and many others, live and in person. A truly amazing experience. But it didn't end there. Blogging seems to get you certain places, so after the conference myself and some other people from the New America Foundation went back to Steve's house for beers and music. A brilliant night too, and you could not meet more welcoming people.
Thanks Gavin — and here's to the next 6!
— Steve Clemons