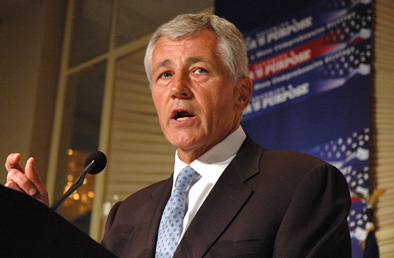 Today, at 12:15 pm until about 1:30 pm, I will be live streaming an event I will be chairing with Senator Chuck Hagel (R-NE) who will be speaking about "Ending the Nonsense in American Foreign Policy."
Hagel will also be speaking about the themes in his important new book America: Our Next Chapter — Tough Questions, Straight Answers.

If the feed is overloaded, two other sites that will live feed Hagel's remarks and questions with the audience are The American Strategist and the New America Foundation.
— Steve Clemons
Continue reading:

Selling the War with Iran
Iraq Debate Moving to Higher Ground?