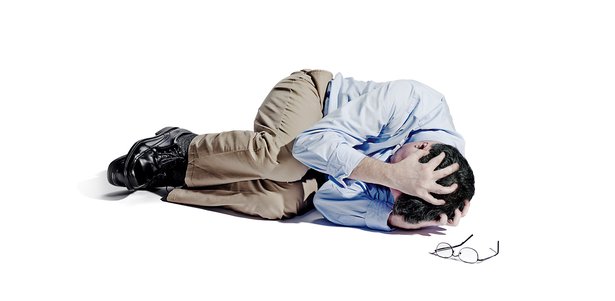 My colleague and editor of The Atlantic magazine, Scott Stossel, has been fighting anxiety demons all of his life, and he shares the highs and lows, the funny spots and very dark places he has traveled on his journey to get his anxiety under control in a new book, My Age of Anxiety: Fear, Hope, Dread, and the Search for Peace of Mind.  His book just debuted at No. 19 on Amazon's best seller list.
And for those you wanting a really great teaser, here is his cover essay on this month's The Atlantic titled "Surviving Anxiety" with the subtitle "I've tried therapy, drugs, and booze. Here's how I came to terms with the nation's most common mental illness".  (The graphic above is courtesy of The Atlantic and Jamie Chung.)
On other fronts at The Atlantic, I wanted to direct your attention to the upcoming 15 January forum Atlantic LIVE is hosting for the release of the Shriver Report not on the nation's most powerful women but rather women living on the edge.  Some of the women who were part of Maria Shriver's and her team's study will appear at the forum — and other speakers will be Center for American Progress CEO Neera Tanden, House Democratic Leader Nancy Pelosi, Atlanta Mayor Kasim Reed, New America Foundation President Anne-Marie Slaughter, Senator Kirsten Gillibrand, American Federation of Teachers President Randi Weingarten in addition to Maria Shriver herself and many others.
I'll be moderating a couple of the sessions and you are welcome to join us.  Registration information here, and of course the entire program will stream live online.