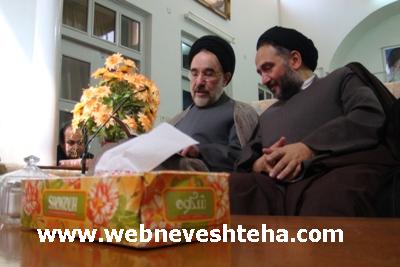 NPR's Mark Memmott reports on leading human rights attorneys and activists in Iran.
And Khatami advisor Mohammad Ali Abtahi's blog also reports that he has been arrested.
He notes on his blog:
Mr. Abtahi arrested
Mohammad Ali Abtahi, former vice president during Mr. Khatami's presidency and the advisor to Mr. Karroubi in the presidential election had been arrested today (Tuesday). Whenever he gets released, he will write here on his website.
And we look forward to reading what he shares. . .
— Steve Clemons
Continue reading:

AP Report on the Mourning March
Underestimating the Pakistani Taliban?