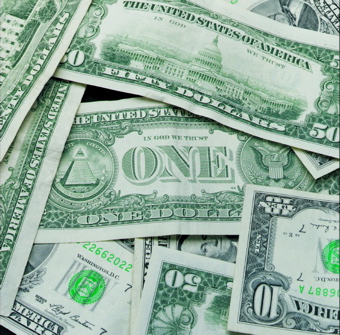 Obama has raised a breathtaking $150 million over the last month. Incredible.
But Obama campaign manager David Plouffe, who reported the take said enough isn't enough.
According to CNN:
In a video to supporters, Obama campaign manager David Plouffe said a record 632,000 new donors gave to the campaign, with the average contribution under $100. More than 3 million donors have given so far.
The Obama campaign raised $65 million in August.
Regardless of the stunning haul, Plouffe told supporters the campaign still needed more money because "of the slime that we're getting from the McCain campaign." Plouffe cited recent attack ads and robo calls in battleground states and said the campaign needed to have every resource to "fight back."
"Their campaign is going to descend even more into the gutter," he said.
Plouffe also said the campaign was expanding its reach to compete "aggressively" in West Virginia.
The country is hurting. Lots of people are going to see their incomes and financial situation take a hit.
Obama is doing an incredible job in this campaign and fundraising at historical levels.
However, I'm uncomfortable with statements that sound like a ravenous campaign beast can't stop itself from wanting more, more. . .and more.
— Steve Clemons
Continue reading:

COLIN POWELL ENDORSES OBAMA
Anger on the Right at McCain