Ouch!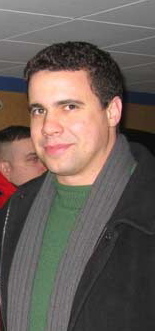 Barack Obama's spokesman Bill Burton just sent out a release of his own reaction to John McCain's war-mongering criticism of Senator Obama that the latter has no experience in national security and warfare.
Well, frankly, I'm impressed with Burton on this one.
Here is Bill Burton's statement:
Barack Obama doesn't need any lectures from John McCain, who has consistently misunderstood American national security and the history of the Middle East in arguing for an invasion and 100-year occupation of a country that had nothing to do with 9/11.
Instead of spending trillions of dollars on permanent bases that the Iraqis don't want and that won't keep the American people safe, Barack Obama will end the war in Iraq and finally press Iraq's leaders to take responsibility for their future.
What a powerful and true line: John McCain is "arguing for an invasion and 100-year occupation of a country that had nothing to do with 9/11."
I do have concerns about Senator Obama's experience — but completely agree that the arrogance about experience that both McCain and Clinton have shown and the resulting bad decisions is a really serious problem.
What we need from these camps is a bit of humility about the times and situation America finds itself in — and a discussion about how experience is going to be requisitioned and deployed to deal with tomorrow's very real problems.
Burton is exactly right in pointing out over and over again that this strident war-mongering is focused on a nation that had nothing to do with 9/11.
— Steve Clemons