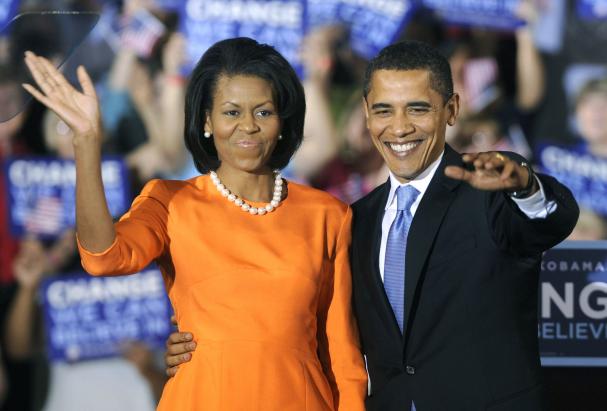 Los Angeles Times correspondent P.J. Huffstutter has pool reporter duty today and sent in this gem. . .
However, your pool reporter did spot something sort of charming in today's Chicago Sun-Times:

According to gossip Michael Sneed, Obama's new Secret Service name is "Renegade."
Mrs. Obama's is reportedly "Renaissance."

Your pool reporter has been unable to confirm this — so it's not clear that it's true. But if it is, it's sweet.
It is true.
Way better than Maverick and Medieval. . .
— Steve Clemons
Continue reading:

Audacity of Hope: Chapter II
Hillary Clinton as Secretary of State?