I have a few really cool opportunities for TWN readers. To attend the meetings in Washington, please RSVP with my colleague Ben Katcher at katcher@newamerica.net. On Tuesday, I'm up in Boston for an event at which I'm speaking, and there is no need to RSVP for that.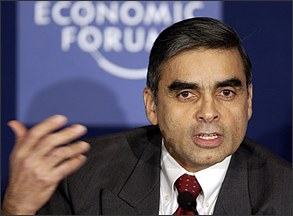 On Monday, 28 April, one of the most intelligent and provocative international thinkers I have had the privilege to know, Kishore Mahbubani, will be visiting Washington and speaking at the New America Foundation from 3:30 – 5:00 pm. I will be chairing and moderating the meeting.
His talk, "Asia vs. The West" will be based on his new book, The New Asian Hemisphere: The Irresistible Shift of Global Power to the East.
Mahbubani, who now serves as Dean of the Lee Kuan Yew School of Public Policy at the National University of Singapore and was previously Singapore's Ambassador to the United Nations, also recently authored "The Case Against the West" in the latest issue of Foreign Affairs. RSVP to Ben Katcher at katcher@newamerica.net.
On Tuesday, 29 April, I will be speaking at Harvard University's Joan Shorenstein Center on the Press, Politics and Public Policy on the subject of "Blogging and Moving the Needle on US Foreign Policy Debates" from 12:30-1:30 pm at the Institute of Politics Conference Room, Littauer 166, Harvard University.
This meeting is free and open to the public for those of you ambling by Cambridge, Massachusetts next week.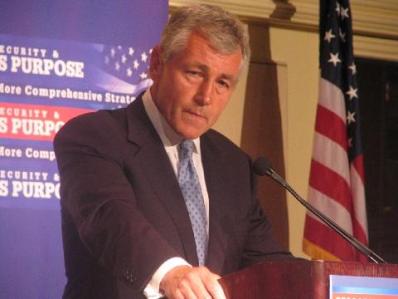 On Wednesday, 30 April, I will be hosting Senator Chuck Hagel at the New America Foundation from 12 noon until 1:45 pm for an event titled "Ending the Nonsense in American Foreign Policy." He will also be reflecting on his new book (which is excellent), America — Our Next Chapter: Tough Questions, Straight Answers. This is the guy I think should have been running for president, and it will be a great meeting and discussion.
I've been trying to get "Obama Girl" to start wearing a Hagel tee-shirt and do a video with his book. Haven't succeeded yet — but still working on it.
— Steve Clemons