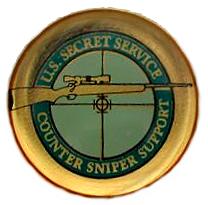 PALESTINIANS IN GEORGETOWN
There's been a lull lately in the conflict between the Israeli military and Palestinian militants in the Gaza Strip. But it probably won't remain that way for long. Yet, given the way Palestinian President Mahmoud Abbas and his large delegation have been living it up at the Ritz Carlton Hotel in Georgetown since yesterday, one could conclude Hamas surrendered, Abbas was in complete control of all Palestinians and the Israelis had cut a deal with him. Spirits were high, to say the least, among the Palestinian delegation.
Abbas and crowd are in D.C. for separate meetings with President Bush and Secretary of State Rice today. The core issues on their plate are the same as usual: final borders of a Palestinian state, the fate of Jerusalem, disputed Israeli settlements, water, refugees an future relations between the two states.
Last night, Abbas gave the keynote address at the annual Kahlil Gibran "Spirt of Humanity" Awards Gala at the J.W. Marriott organized by James Zogby and the Arab American Institute.
TWN publisher Steve Clemons had a conflict and could not attend the AAI dinner but was across the street at Butterfield 9 with Martin Walker and an assembled group under the auspices of the AT Kearney Global Business Policy Council. Clemons reports that when he jogged from the restaurant to his car to get a file he forgot, a sniper — no doubt on site to protect President Abbas' entourage — marked him with a laser. Clemons stated that he saw the red laser on him and in front of him from 14th and F Streets all the way up to H Street.
President Abbas' meetings are a prelude to President Bush's trip to Israel next month to celebrate the 60th anniversary of the founding of that country. Bush will also visit Saudi Arabia and Egypt. He met with Jordan's King Abduallah II yesterday at the White House for breakfast. The meeting lasted 50 minutes. Meanwhile, former President Jimmy Carter is claiming no one in the Bush administration asked him to avoid his recent meetings with Hamas officials.
PETRAEUS' CENTCOM APPOINTMENT
The nomination of General David Petraeus to take charge of a region that includes Pakistan, Iran, Iraq and Afghanistan — pending congressional approval — is great news for Vice-President Dick Cheney. Since Petraeus will commence his new assignment in late summer or early autumn, it will give the Bush administration greater flexibility to exploit the option of an air attack against Iran before its time in office expires. Petraeus has proven to be an obedient appendage for the administration, forever willing to cooperate closely with the White House on Iraq and Iran. As for his effectiveness, people forget that on his second tour of duty in Iraq, Petraeus served as commander of training Iraqi security forces; a job yet completed.
ASSAD'S MEMOIRS??
At a seminar in Damascus last weekend, Syrian President Assad recalled how former U.S. Secretary of State Colin Powell tried to get Syria to refuse to give asylum to Iraqi scientists fleeing the country after the U.S invasion of that country in 2003. TWN should note that it has no confirmation from Colin Powell that Assad's assertion is true.
Assad said it was the first time his country realized the Bush administration was targeting scientists. He said Iraqi scientists were given a choice: either go to the United States or be killed in Iraq. While there is no way to confirm Assad's claim, it's likely the Bush administration wanted to unhinge Iraq's scientific and technological elite.
DEBATE WARS: CLINTON vs. OBAMA
The Clinton campaign is proposing an hour long debate with Senator Obama in Indiana. The debate will focus only on the economy. No word yet on any response from the Obama campaign.
Meanwhile, there were discussions yesterday within Obama's operation in Chicago whether or not to go big time negative against Sen. Clinton; specifically to focus heavily on her family's finances. But the idea was apparently vetoed because the Obama campaign feels it would preempt Senator Clinton's stated commitment to be a vigorous advocate of Obama's in September.
ZIMBABWE NIGHTMARE
The word from Zimbabwe these days is that unless the international community takes stronger measures to undercut President Mugabe and his cronies, the world may soon be witnessing genocidal trends similar to what was evolving in Kenya and and played out in Rwanda.
Existing sanctions are believed to be a joke. But three cheers for South African naval intelligence for resisting and blocking entry of an arms shipment transporting weapons to Zimbabwe from China. The arms ship was blocked in Durban, then headed to Angola, but Washington asked Angola, Mozambique and Nambia not to permit it to dock.
THIRD WORLD LOS ANGELES
A study released today by the Migration Policy Institute reveals that a half of the city's workforce is comprised of immigrants. But a third of those immigrants have not graduated from high school and 60 percent do not speak English fluently. According to the U.S. Census by 2050 minorities will account for half of all residents in the U.S.
GREEN-FRIENDLY RAILROADS MAKING A COMEBACK
Writing on the comeback of railroads, Frank Ahrens offers this startling, energy-friendly data point about rails vs. trucks:

A train can haul a ton of freight 423 miles on one gallon of diesel fuel, about a 3-to-1 fuel efficiency advantage over 18-wheelers, and the railroad industry is increasingly touting itself as an eco-friendly alternative. Trucking firms also use the rail lines; UPS is the railroad industry's biggest customer.

Damn impressive — and we have too many trucks on the roads in any case.
— TWN Staff