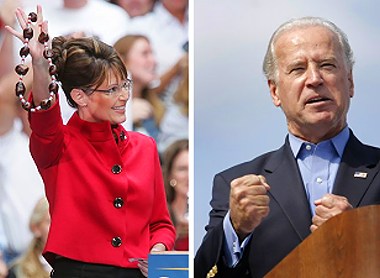 TWN contributor Brian Till may be 'on the ground in St. Louis', but I'm at a bar in Vienna, Austria — and am planning to stay up until 3 am here (I know. . .the 3 am call. . .) to watch live the vice presidential debate between Senator Joe Biden and Alaska Governor Sarah Palin.
I don't know if I will live blog it. We'll see. Don't harangue me for typos if I do.
TWN contributor and business leader concerned about the Iraq War Richard Vague is also at the debate tonight and has promised to text me impressions of what he hears and sees.
More soon.
— Steve Clemons
Continue reading:

And it Begins for Palin and Biden. . .
On the Ground in St. Louis