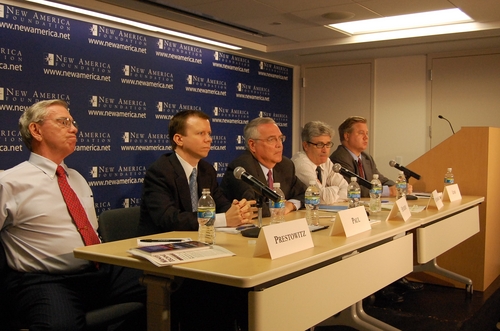 To discuss the importance of making manufacturing a part of the Obama team's "New Economic Foundation," the New America Foundation/Smart Globalization Initiative is hosting a public forum today.
The forum features InterMedia Partners Managing Partner and Smart Globalization Initiative Chairman Leo Hindery, Manufacturing and Technology News Publisher Richard McCormack, Economic Strategy Institute President Clyde Prestowtiz, and Alliance for American Manufacturing President Scott Paul.
Michael Lind will moderate the discussion, which will STREAM LIVE here at The Washington Note.
— Ben Katcher
Continue reading:

Green jobs: hope or hype?
Rory Stewart Makes the Case Against the Afghan War