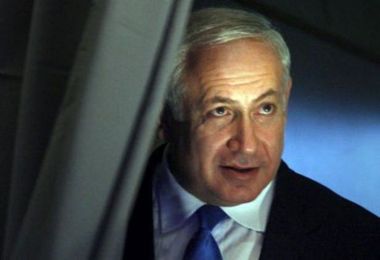 Israel Deputy Foreign Minister Danny Ayalon sent this note out on Twitter earlier today:
Hopes the rumored settlement freeze is just a rumor, because it hasn't gone through appropriate forums.
This is the best news I've heard in a while. Ayalon's plea may mean that Prime Minister Benjamin Netanyahu may be using his skills as a crafty political executive to sidestep some of his more bureaucratic and recalcitrant allies in cooking up a deal with George Mitchell and Barack Obama on settlements.
There are — as Ayalon indicates — lots of rumors bubbling out of the region that George Mitchell's team will soon announce a plan to launch negotiations toward a two state solution with a number of key confidence building measures tucked into the first phase.
If Ayalon is in the dark — which he may be faking — this is pretty good news as it means Netanyahu doesn't want a bunch of different opinionated Israeli chefs in his kitchen.
I had a pretty long interview today with WBEZ Chicago Public Radio's Worldview anchor Jerome McDonnell on the subject of Netanyahu, Obama, the Settlements and George Mitchell's efforts to secure two state negotiations.
I was very satisfied with the interview segment which you can listen to here.
The whole show was divided into five segments — which I list below — but the program in its entirety can be listened to here:
Effectiveness of Obama's Israeli Settlement Policy – Part 1

Steve Clemons is Senior Fellow & Director of the American Strategy Program for the New America Foundation, and Author of the blog, The Washington Note.

Effectiveness of Obama's Israeli Settlement Policy – Part 2

Jeremy Ben-Ami is Executive Director of J Street, a pro Israel, Pro-peace lobby group in Washington, DC.

Effectiveness of Obama's Israeli Settlement Policy – Part 3

Rashid Khalidi is Edward Said Professor of Modern Arab Studies at Columbia University and Author of the books Sowing Crisis: American Hegemony and the Cold War in the Middle East AND The Iron Cage: The Story of the Palestinian Struggle for Statehood.

Effectiveness of Obama's Israeli Settlement Policy – Part 4

Michael Kotzin is Executive Vice-President of the Jewish United Fund/Jewish Federation of Metropolitan Chicago

Israeli, Palestinian Teens Seek Common Ground on Chicago's North Shore – Part 5

A Glenview program hopes to eventually help Israelis and Palestinians co-exist by reaching out to teens. WBEZ's Lynette Kalsnes reports.
We still don't know the full outlines of what George Mitchell and his team are hatching — but so far the early signs are hopeful.
— Steve Clemons