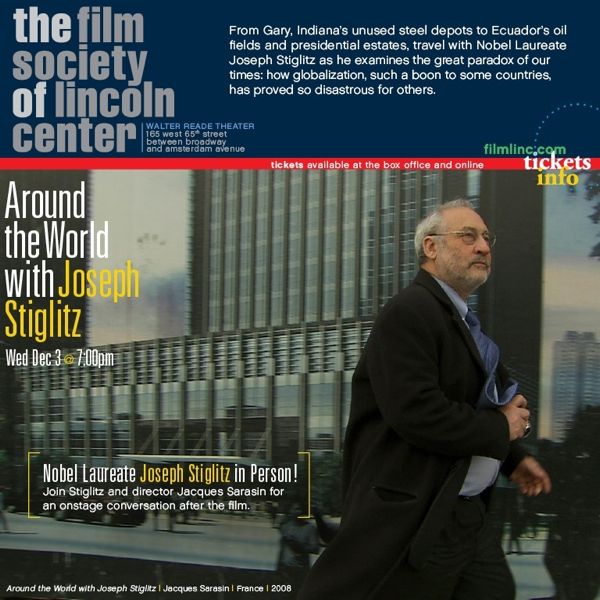 Joseph Stiglitz is an economist I wish Barack Obama would spend some more time with.
I can't attend this one time only showing of Around the World with Joseph Stiglitz but I would if in New York. I'll be on a plane to Brussels.
Hope some of you can make it and report back.
— Steve Clemons
Update: There are a limited number of tickets for $5 available. If you would like one, please email acs76@columbia.edu.