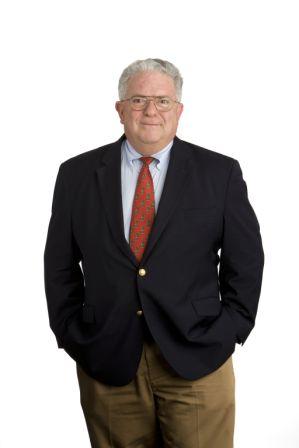 This is a guest post for The Washington Note by CSIS Freeman Chair in China Studies Charles Freeman. The entry first appeared on Freeman's facebook page. Freeman previously served as assistant U.S. trade representative (USTR) for China affairs.
Like many of Washington's political families, the Freeman family is politically divided with Chas Freeman, the elder, having worked hard to undermine George W. Bush's wrong-headed direction in foreign policy while his son was working for that same President. Zbigniew Brzezinski sons Ian and Mark are also passionate defenders of their respectively opposite political courses. Their sister Mika recently recounted a story of a Christmas holiday torn to shreds by a political scuffle between Ian and Mark, who is rumored to be be on his way to serve as America's next Ambassador to Poland.
These views are entirely those of Charles Freeman, particularly the last line, as I always prefer civil debate to nose-punching, but I understand where the younger Freeman is coming from — Steve Clemons
Note to Peretz, Chait and Kirchick: It's Clobberin' Time!
My father, Chas Freeman, was recently appointed to chair the National Intelligence Council, an important but not political position that operates as editor-in-chief of "big think" analysis of foreign policy for the President.
A cabal of ideological hardliners has orchestrated a remarkable, self-referential smear campaign against my Dad's appointment, dragging Congress and the political process into this non-political sphere. They are wrong to do it, and not just because my Dad is involved.
Let me say that I have had my disagreements with my father over the years.
I am a lifelong Republican. My Dad's politics are less easily defined (and his decision to join the Obama administration is the most damning thing I can say about him). I toiled in the boiler rooms of the George W. Bush administration at a time when my Dad was organizing a mutiny of former statesmen and military men to warn that the President was about to ground the ship of state.
We have argued over China policy, Middle East policy and every other conceivable policy: my Dad's a born arguer and a born contrarian. He likes to challenge established viewpoints and conventional wisdom. I'm more likely to guard my flank against political attack.
So the attack by groups interested in issues about which he's been impolitic in the past doesn't particularly surprise him (or me). My Dad has been vocal on the dangers of established maxims about blind faith (in Israel) and blind antagonism (with China). That will get you in trouble quick, and it has, if you have any political sensibility.
The problem with – and the great virtue of – my Dad is that he has no political sensibility at all.
Things none of us would say while we watch our flanks, he says flippantly. He jabs at Congressional perfidies and at established wisdoms and has punched the odd sacred cow in the face. But he's seriously smart.
As the smartest person I know said about my Dad: "oh, he's scary smart." He's a curmudgeon with a stiletto for a mind. He has the capacity to force the intelligence community to begin asking the questions that need to be asked, as opposed to the questions that they think will generate the answers that best suit the political framework that may have generated the question. Just the kind of person who should be asking the big questions about intelligence.
His appointment is being challenged these days by a small cabal of folks that believe first and foremost in the importance of allegiance to Israel as a core U.S. priority. Putting aside my natural instinct as a son to want to punch some of these guys in the face for some of the things they are saying about my father, for heaven's sake, I'm more deeply angry about the lack of guile some of these people have.
Steve Rosen (what do you say about someone on indictment for espionage calling someone else un-American (ANSWER: chutzpah!), Jon Chait (who has scaled new lows); someone who used to be someone in Soviet studies named Gabriel Schoenfeld; the unpleasant Marty Peretz; and the usual lurid commentators from the comic book approach to international affairs (the nasty, narrow, dogmatic children from NRO and their ilk (although I'm glad you changed your mind about marching for Pride in Jerusalem, Jamie). Goodness!
I do think it's perfectly acceptable to be more loyal to Israel, even as an American citizen. But I also think that should disqualify you from any serious discussion about American interests in the Middle East.
In fact, I'm in lock step with my Dad on this one: there are no cases, from a U.S. official's standpoint, in which another country's interests should trump those of the United States. That there is any serious debate – and I do think people like Congressman Kirk of Illinois are serious – on this issue is a sure sign that something is rotten.
My Dad is a royal pain in the butt, but I love him. Why this pack of arfing lapdogs have chosen him as a target is clear: he's been a longtime thorn in the butt of the Israel first-ers. Never mind that he'd be a killer NIC chair for genuine American interests.
My Dad and I are going to continue to argue.
We'll do it, respectfully though.
Wish that could be said about his detractors. They are low-lives. And if you're among them and by chance read this: I still want to punch you in the face. You'd deserve it, you schmucks.
— Charles Freeman
Editor's Note: I should also add that I can't tell whether Charles is critiquing Jamie Kirchick for not being supportive of a Pride parade in Jerusalem, or for being supportive of it. Just to be clear about my own views, I strongly support gay rights efforts in Israel and believe that Jamie Kirchick does as well.
I have since learned since publishing this editor's note that Charles Freeman genuinely admires Jamie Kirchick for his support of the gay pride parade in Israel. Freeman had the view that at one point in Jamie Kirchick's writing about such gay pride events, Kirchick was ambivalent about such events but then became strongly supportive of them. Just an elaboration that helps explain the context of the comment above. — Steve Clemons
Continue reading:

The Future of Humanitarian Relief?
A Trillion Here, A Trillion There…