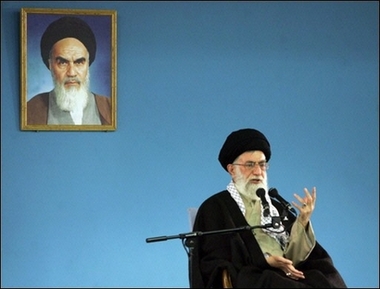 This appears to be quite bad news. The Assembly of Experts, headed by former President Rafsanjani, have expressed its full support of Ayatollah Khamenei's statement on Friday.
That means, I think, that those in the streets are being abandoned by many at the elite level of this struggle for Iran's soul.
I hope I'm wrong about this, and there may be other drivers of what happens next in this conflict. But one rule of these kinds of revolutions is that momentum and defections are key.
I wish we had heard something directly from Rafsanjani.
This information has been reported on Mehr News. I can't read this link — so if what I have been told is mistaken, please email me or comment as soon as possible.
Here is English language confirmation of the above.
— Steve Clemons
Continue reading:

Report on Today's Crackdown
Foreign Embassies in Iran Taking in Injured?