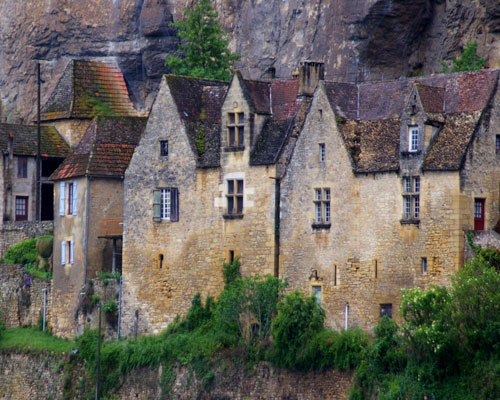 (Dordogne where Martin Walker is avoiding Joe Biden and where Bruno, Chief of Police is set; photo credit: Don Frood)
My recent vacation mates in Italy — including Helene Cooper who covers the White House for the New York Times and Elise Labott who covers Hillary Clinton and the State Department for CNN — would punish me and anyone else who happened to mention the name "Obama" or "Clinton".
I was reading Richard Wolff's new book, Renegade: The Making of a President, which was right on the line for them.
But journalist and AT Kearney Global Business Policy Dialogue czar Martin Walker is hiding out from Joe Biden and shared this delicious Facebook status tidbit from his vacation in France:
Martin Walker is in his house in Perigord, looking forward to dinner with friends on the vine-covered terrace, with foie gras to start along with a glass of Monbazillac, followed by courgettes from our garden stuffed with veal and mushrooms, accompanied by a bottle of La Colline 2004. Fresh strawberries to follow from my neighbor's garden. Not a giant squid in sight. And nobody here has ever heard of Joe Biden.
I love reading Walker's writing — anything he writes. And this is his latest 'must read on a vacation' work. . .
— Steve Clemons