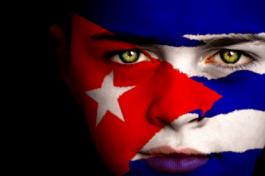 The Council on Foreign Relations has just released a zinger report on Latin America. It's just fantastic, and I have to admit that I rarely find myself doing jumping jacks and running around my block in Dupont Circle in Washington after reading a CFR Task Force report. But I am.
I think that the 96-page document is stacked full of sensible thinking and proposals that on each and every page fundamentally reject the kind of self-destructive pugnacious nationalism that former Senate Foreign Relations Committee chairman Jesse Helms and his chief acolyte John Bolton have helped institutionalize.
It's just so good. The report is titled U.S.-Latin America Relations: A New Direction for a New Reality and can be downloaded as a pdf here.
I fear that CFR President and former Bush Administration senior foreign policy official Richard Haass is going to be really uncomfortable with the effusive enthusiasm that I have for the strategic intelligence of this Task Force's work, but this is the kind of thinking we need across the entire geostrategic map — particularly on the Middle East.
The Cuba proposals are a case in point — and in the words of one person close to the effort, the group decided to go for "the full Monty" in advocating a complete break with current, failed embargo policy of the U.S.
The Task Force chaired by former Clinton Administration US Trade Representative Charlene Barshefsky and former four-star Army General James T. Hill endorsed the following changes to US-Cuba policy:
1. Permit freer travel to and facilitate trade with Cuba. The White House should repeal the 2004 restrictions placed on Cuban-American family travel and
remittances.
2. Reinstate and liberalize the thirteen categories of licensed people-to-people "purposeful travel" for other Americans, instituted by the Clinton administration in preparation for the 1998 Papal Visit to Havana.
3. Hold talks on issues of mutual concern to both parties, such as migration, human smuggling, drug trafficking, public health, the future of the Guantanamo naval base, and on environmentally sustainable resource management, especially as Cuba, with a number of foreign oil companies, begins deep water exploration for potentially significant reserves.
4. Work more effectively with partners in the western hemisphere and in Europe to press Cuba on its human rights record and for more democratic reform.
5. Mindful of the last one hundred years of U.S.-Cuba relations, assure Cubans on the island that the United States will pursue a respectful arm's-length relationship with a democratic Cuba.
6. Repeal the 1996 Helms-Burton law, which removed most of the executive branch's authority to eliminate economic sanctions. While moving to repeal the law, the U.S. Congress should pass legislative measures, as it has with agricultural sales, designed to liberalize trade with and travel to Cuba, while supporting opportunities to strengthen democratic institutions there.
This report throughout impresses me — and I am only bummed that I wasn't a member of this particular CFR group, as others I have participated in haven't come anywhere near the clarity and potential impact of this.
Something is changing in Washington, and it could be for the better. One just doesn't see papers of this sort too frequently emanating from institutions populated by many who know that they may face Senate confirmation hearings in the future.
The membership roster of the CFR Study Group on Latin America included former US Trade Representative Charlene Barshefsky and General James T. Hill as mentioned but also Inter-American Dialogue President Peter Hakim, futurist and strategist (and New America Foundation board member) Francis Fukuyama, National Security Network czar Rand Beers, AOL founder James Kimsey, former Republican Congressman and German Marshall Fund Senior Fellow Jim Kolbe, author and strategist David Rothkopf, Council on Foreign Relations Senior Fellow Julia Sweig, among others. Special kudos to Council on Foreign Relations Fellow Shannon O'Neil who directed the independent task force.
— Steve Clemons