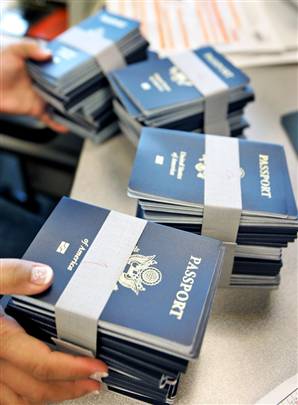 I like the folks at US News & World Report but they just sent me a disconcerting political news swipe at sponsored Congressional travel and the Aspen Institute.
The opener reads:
While many Americans watched their wallets, several dozen members of Congress used the Memorial Day recess to travel overseas to places including Rome, Venice, and Athens without digging into their own. At least 64 lawmakers traveled abroad that week, many with spouses in tow, a U.S. News review found. The largest contingent was 17 members of Congress ensconced for five nights in the $480-a-night Rome Cavalieri Hilton, courtesy of the Aspen Institute, a nonprofit group famous for transporting lawmakers to chic destinations, ranging from the Grand Cayman Islands to Istanbul, for in-depth looks at foreign policy and other issues.
The Aspen Institute brought the lawmakers to Rome for a seminar called "Political Islam: Challenges for U.S. Policy." But it wasn't just the members of Congress who benefited, at no cost to themselves, since all but one brought along a spouse or child. Trips for two soared as high as $20,120, and the bottom line for members and their companions rose to nearly $263,000, according to disclosure reports.
Nine Democrats were on the Rome trip: Sens. Evan Bayh of Indiana and Jeff Bingaman of New Mexico and Reps. Earl Blumenauer of Oregon, Rush Holt of New Jersey, Nita Lowey of New York, and Howard Berman, Susan Davis, George Miller, and Henry Waxman, all of California. Eight Republicans also were on board: Sens. Robert Bennett of Utah, Richard Lugar of Indiana, and George Voinovich of Ohio and Reps. Charles Boustany of Louisiana, Geoffrey Davis of Kentucky, John Duncan of Tennessee, Fred Upton of Michigan, and Greg Walden of Oregon.
All but Bingaman brought one relative, most often a spouse; Blumenauer took a son. Three members, Lowey, Miller and Upton, extended the trip to Italy at their own expense. Aspen, which has been holding such conferences for lawmakers since 1983 and now puts on about five a year, marks a milestone in August with its 100th conference in Paris, according to Dick Clark, who directs the Aspen Congressional Program. Those meetings will probe the cultural and ideological aspects of Islam.
Let me play the contrarian here and defend the Members of Congress and the Aspen Institute. We need as many Members out seeing the world as possible — and if they are at a forum debating political Islam. . .well, fantastic!
Over spring recess, some four dozen Members of Congress went to Israel as guests of AIPAC, and that is their right. But I'd like to see more Members going anywhere in Europe to discuss the latest in Brussels' diplomatic moves with Iran and concerns region wide about Iraq, Palestine/Israel, Syria, the refugee crisis, etc.
Rather than criticizing the amounts involved — and frankly, I think that the Aspen Conference still sounds low frills compared to some I have seen — US News & World Report should be asking why there isn't more of this? And who has not been on such a trip? Why haven't we seen more of this being done in Asia and with China — or with Cuba — or trips to Syria and Jordan to review the incredible, growing burden of Iraq refugees in those countries?
So, from TWN — applause, applause, applause for Dick Clark at Aspen and for Walter Isaacson and the Members who went on the trips described in the article.
In no way should Americans think that it is in their interest for Senators and House members to remain at home and ignorant of the world.
— Steve Clemons