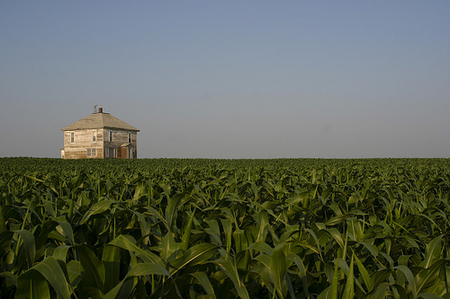 Anya Landau French is the research director for the New America Foundation/U.S.-Cuba 21st Century Policy Initiative.
President George W. Bush pursued what has been described as the most aggressive U.S. trade policy ever. No country was too large or small to negotiate new and better market access for U.S. exports. Except, of course, Cuba.
The Bush Administration's logic on Cuba was somewhat (okay, more like extremely) twisted: Mr. Bush worked to stamp out what little trade there was with Cuba, like U.S. food exports legalized in 2000, because trading with Cuba would hand the Castro regime hard currency (though how making Castro pay cash for American food lined his pockets with cash is more than a little fuzzy math).
On Cuba, President Bush regularly sent out officials – such as former HUD Secretary Mel Martinez and former Commerce Secretary Carlos Gutierrez (both Cuban Americans) – to repeat that message. But it turns out though, that Mr. Bush's top agriculture trade negotiator, Ambassador Allen Johnson, didn't agree, and he's speaking out in the Sunday Des Moines Register.
While I am proud of negotiating numerous access agreements to get U.S. agricultural commodities and food products into once-closed markets, we also continued the same policies regarding Cuba that have been around for more than a generation. The policy of creating hungrier and poorer Cubans in hopes of bringing down their government has been tragically ineffective . . .
. . . Reasonable people can disagree on how to achieve the objective of seeing Cuba free. These include some of my closest friends and they understandably have strong emotions around this issue. The Castro regime will not last forever and the bonds we build today, by helping to feed and engage the Cuban people, will long endure after they are gone. As a new generation of Cubans comes of age in the streets and in the leadership, we should not miss the chance to put American food in their stomachs and American freedoms in their hearts and minds. We shouldn't trade this opportunity for anything.
That Ambassador Johnson calls for making agricultural exports to Cuba easier is no surprise. Recall that when President Bush moved to slow down cash in advance sales to Cuba (by redefining the term so as to make the transaction impossible) some of the staunchest supporters of Cuba sanctions jumped off the President's bandwagon: Republican Iowa Senator Chuck Grassley, then-Chairman of the Senate Finance Committee, and Republican Georgia Senator Saxby Chambliss, then-Chairman of the Senate Agriculture Committee, banded with farm belt Democrats like Senator Max Baucus of Montana, to oppose President Bush's new rule.
But for Ambassador Johnson to break with his former Commander in Chief to call for lifting the Cuba travel ban (for all Americans, not just Farmer-Americans) demonstrates the impatience in unexpected and powerful corners – like the farmbelt – to dislodge our entire Cuba policy from the unproductive and emotion-based politics in which it has been mired for decades.
— Anya Landau French