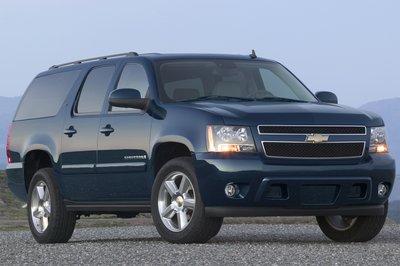 With just 31 days left in his term, President Bush has pardoned Ford, Chrysler, and General Motors for years of misdeeds, inefficiency, uncompetitiveness, and poor quality.
The White House will give the auto manufacturers $17.4 billion in low interest loans.
That doesn't mean that Chrysler will keep the switch turned on at 30 plants it is completely shutting down over the next 30 days. It doesn't mean that any of these firms will stop laying off American workers.
And it doesn't mean that this loan money from the government will stop the offshoring of American jobs overseas.
— Steve Clemons
Update: An ABC News Alert stated that the bailout package from the White House totals $17.4 billion, but CNN reports that it is $13.4 billion. When the White House issues a formal release, I'll correct the number above.
Continue reading:

3 Dog Day
MEDIA ALERT: NPR's <em>All Things Considered</em>